Gurkha Channel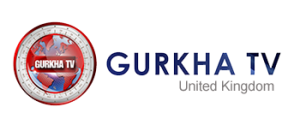 Gurkha channel is the sister company of Gurkha TV and the first 24-hour Nepali channel operating from the international capital of the world,London, United Kingdom. Gurkha Channels believes in honesty, respect, and unity. We belong to the land of Lord Buddha, Mt. Everest, and gallant people who sacrifice their lives for peace and humanity. Therefore, in this world of globalization, it is our effort to bring all Nepalese from around the world together and make one family: one Nation.
---
Mission and Vision
The main objective of Gurkha channel is to promote and spread Nepali media, culture and language locally, regionally, nationally and globally by entertaining and updating the news from around the world to Nepali community. Gurkha Channel envisions being the bridge through which Nepalese living abroad will connect to their language and rich cultural heritage.
---
Coverage
In today's fast-paced world, Gurkha channel focuses on being online 24 hours. In order to reach out to more viewers, Gurkha channel is not only available on the television sets in HD, but also available online 24 hours via gurkhachannel.com and on smart phones and tablets. Gurkha channel reaches across the world via multiple outlets and delivery platforms.
Team
Bimala Sene – General Manager / Chief News Editor
Naresh Ale : Correspondent – London
Deb Gurung : Producer – Current affairs and Programs
Anjana Gurung : Correspondent -West London
Guna Dev Ghimire : Correspondent -East London